Rottweiler Puppies
Our Rottweilers are ADRK registered German imports or descendants of German imports from our own breeding program. Our dogs used for breeding are proven in the work and in the show ring - they are titled and have proper health certifications.
We are a reputable and responsible breeder, we breed only a few quality Rottweiler litters each year and follow the FCI Breed Standard for the Rottweiler and do not dock tails on our puppies. Read about natural tails here.
Our puppies are raised in our home. They are handled, socialized and stimulated with a variety of environments and objects throughout the first 8 weeks of their lives. They are sold with health guarantees, they are wormed, vaccinated, micro chipped and examined by our veterinarian prior to going to their new homes.
Before contacting us please take the time to read our informative articles, "The Price of a Puppy" and "Finding a Rottweiler Breeder" and review the terms of our purchase agreement. Please contact us only if you are looking for a sound, healthy, well bred dog for a family companion, working or show from a reputable breeder.
There is a waiting list for our puppies!

The length of the wait for a puppy depends on the desired puppy (sex preference, temperament, show, work, companion, etc.) and the unpredictable factors that include if a particular breeding will result in a pregnancy, the number of puppies that are born and survive, the sex of the puppies and the personalities of the puppies. The wait could be as short as a few months or up to one year, at which time if a matching puppy has not been available the deposit is refunded or the purchase agreement can be renewed.
A $500 deposit is required for a spot on our waiting list. When the puppies are 7+ weeks old and after the entire litter has been examined by our veterinarian, puppies are matched to the homes on our waiting list based on the expectations, lifestyle and goals of the home and the personality of each individual puppy. The balance of the purchase price and any necessary shipping costs are payable when the puppy is picked up at 8 weeks of age or at 7 weeks old if the puppy is being shipped to its new home.
Contact us by phone at 360-687-2645 or email us at Dreibergen Rottweilers
Planned Breeding Winter 2016
Ouzo von den Dreibergen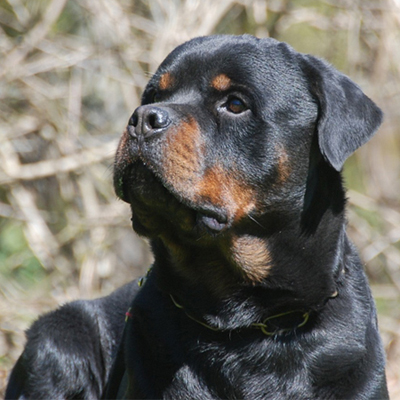 SchH/VPG3 AD BH Ztp (ADRK)
Registration#: AKC-WS27064209
CHIC#: 69546
Hips: OFA RO-71087E24M-VPI Excellent
Elbows: OFA RO-EL7765M24-VPI Normal
Heart: OFA RO-CA4543/43M/C-VPI Normal-Cardiologist
Eyes: CERF RO-7422 2010 Clear
DNA Profile #: V663366
USRC NS'04 SWRS'04'05 Can-Ch
Lord von Bickesheim II
SchH/VPG3 AD BH RN Ztp
HD Frei ED Frei (ADRK)
CHIC# 45122 OFA78G OFEL78 OFCA78 CERF77
x
Can-Ch
Lacey vom Storchengassle
BH
CHIC# 35411 OFA24E OFEL24 OFCA24 CERF24
Ira vom Waldbach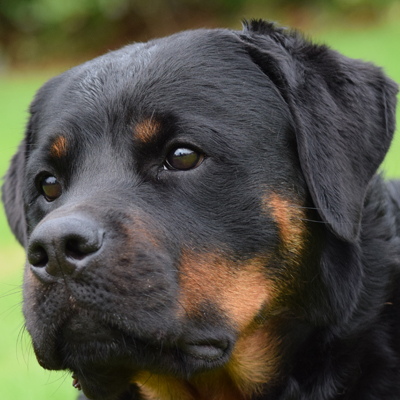 IPO3 BH Ztp (ADRK)
Registration#: AKC-WS33503103
Hips: OFA RO-72724G27F-VPI Good
Elbows: OFA RO-EL8803F27-VPI Normal
Heart: OFA RO-CA6384/54F/C-VPI-ECHO Normal-Cardiologist
ADRK KS'10 & '11 Dt.ADRK-Ch
Gringo vom Oberpfälzer Wald
SchH/VPG1 AD BH Ztp
HD- ED- (ADRK)
x
USRC NS'09, UvS'08,'09,'11
Chase vom Waldbach
SchH3, BH, AD, IPO 3 ABST
OFA RO24F OFEL24
The Ouzo x Ira litter will be a repeat of our 2014 litter